Kathy's has been in operation for 20 years and has covered more than 1,000 events.  Our company has successfully satisfied patrons in Virginia, West Virginia, Tennessee and Kentucky. Our experienced staff strives to give you a customized catering experience.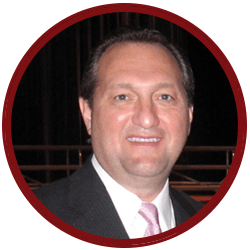 BARRY MATNEY
Owner & Operator
Barry is the owner and founder of Kathy's Custom Catering. He has 20 plus years of entrepreneur experience. He is all about hard work and smart choices. Barry saw a need in the early 90′s for fine catering. He modestly laid the foundation for what has now become a business that can provide services for multiple events. Contact Barry for all the intricate details in planning any of your special occasions.
Testimonials
We couldn't afford any issues with the caterer, and Kathy's made sure that did not happen. Thank you so much for you help with this last minute celebration Barry!
Susan
Yes, yes and yes.. Food was excellent and your staff were extremely helpful.
Our wedding was catered by Kathy's Custom Catering and I couldnt have asked for better service and the food setup was off the charts beautiful. 
Tara
There is a reason you guys have been in business for 20+ years.. Thanks for another great event!  
Charles
I could not have been more proud of what Barry and his assistants did in our home. Everyone was asking who catered the food and I was pleased to tell them Barry Matney of Kathy's Custom Catering. Whatever the occasion, large or small.. Barry and his team can take care of your needs.
Former Caterer
We use Kathy's for team member dinners, customer luncheons, and our Childrens Christmas parties.
NN Ball and Roller